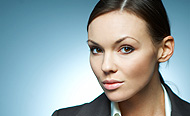 We Work for You!
If you want to optimize your current network infrastructure or build something new from scratch, you can get better value and reduce total cost of your project and ownership with our help.
Latest technologies, wide choice of vendors and extensive experience of our team could improve your business.
...in network administration, integration, systems administration, security analysis, technical support, management and consulting.
more
3CX, Arista, Brocade, Cisco Systems, Extreme Networks, Intel, Lenovo, Microsoft, Storage Craft, WD, ...
more